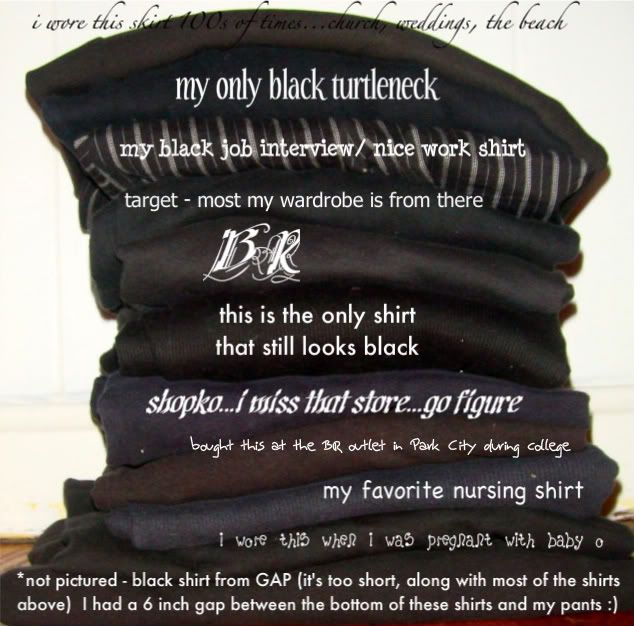 this is a picture of all the black shirts I recently got rid of...I really like black clothes...it's a problem...
"The more stuff you own, the more stuff owns you."
I think I get on a
kick
every few months to pare down all the stuff I have. Seriously,
too much stuff
feels so overwhelming. It's tough to get rid of stuff when you have
a kid
and
one on the way
, plus a
husband that is a jack of all trades
(so we have every tool, cable/cord, technical thing out there.)



Anyone have any good hints on getting rid of stuff?




*for a entry about minimalism, this post sure feels wordy...