Inspired by
this
, I made my own quickie homemade flash diffuser (
or flash sock
) when we went out to eat
Ethopian
. I took a picture with my flash (above) and it was too bright.
Then I took one without my flash (above) and it lost some of the crispness and clear focus.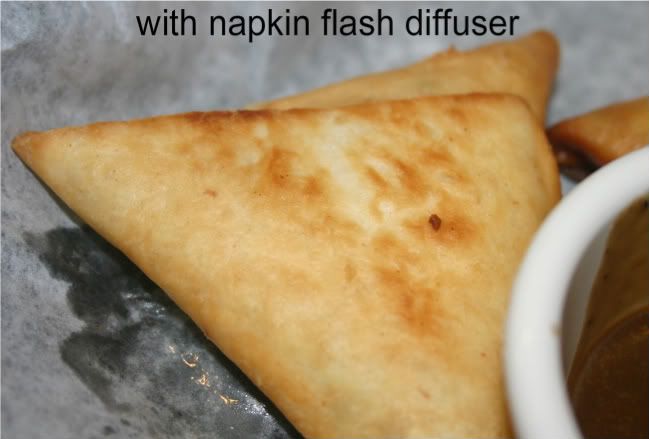 So I took a paper napkin and gently wrapped it around my flash. It was amazing. If you are ever in a pinch and need a flash diffuser, it's a quick fix for no cost. I'm totally going to do this again.
Which photo do you like best?