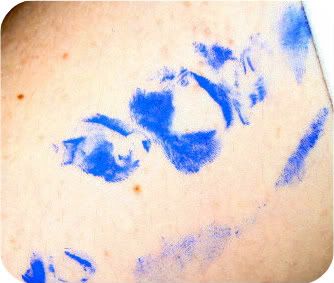 I'm not really that good at crafts
(my cousin, Michelle is, you can check out her crafty blog here)
, but tonight I had the help of
my sister
to make a cute Mother's Day present for my mom. Since my mom reads my blog, I can't give you the details until next week. But here are some hints:
2 purchased items from
Michael's
(both on sale)
30 wet wipes
1 sleeping baby
2 sisters making a mess
1
brother
making commentary
I can't wait to show you all. The picture above is a sneak peak.