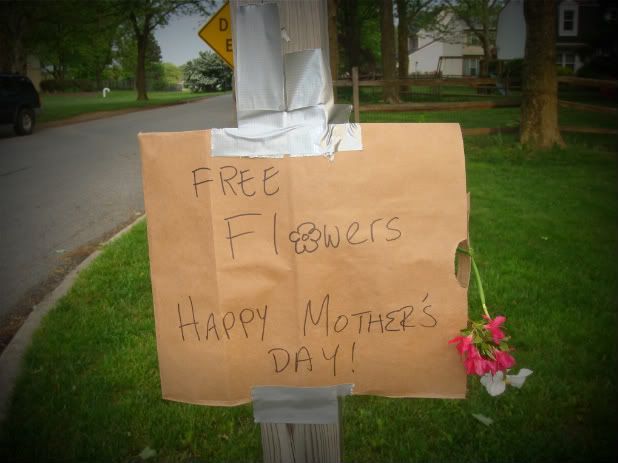 As we were driving around yesterday, we saw all sorts of people/stands selling flowers. We then drove by one corner, and there was a little girl with a bucket of flowers (
picked from a bush next to her house)
. We turned around, we had to buy flowers from her. I'm a big supporter of kid entrepreneurs.
As a kid I sold apples in front of our house and not one person stopped to buy one. I then started selling candy, that's where the money was.
Back to my story >>>
As we pulled up, we noticed the sign said,
"Free Flowers Happy Mother's Day".
Me
(double checking I wasn't going blind)
, "How much are they?"
Little girl, "They're free, which color do you want?"
Me, "Either, you pick."
Little girl, "How 'bout both?"
As she handed me the flowers, I said, "Can I pay you anyway?"
She said, "Sure".
What a smart business woman!