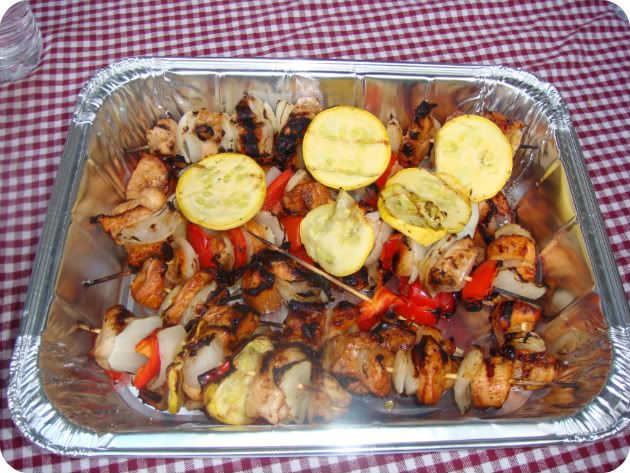 It's been a busy week. Baby O turned 1! We had 2 celebrations, one on his real birthday with Oma & Opa and one this past weekend with all the family and friends.
On his real birthday we had shish kabobs. And I got the best BBQ marinade from
here
. I tweaked it just a little because I didn't have lemon pepper.

BBQ Sauce:
1/2 cup ketcup
1/4 cup soy sauce
2 T vegetable oil
1/4 cup brown sugar
1/3 cup vinegar
1-2 tablespoons lemon juice
2 tablespoons pepper

Marinate the chicken (up to four breasts) in the sauce for at least an hour or so and then grill on low.


I will totally make this again.