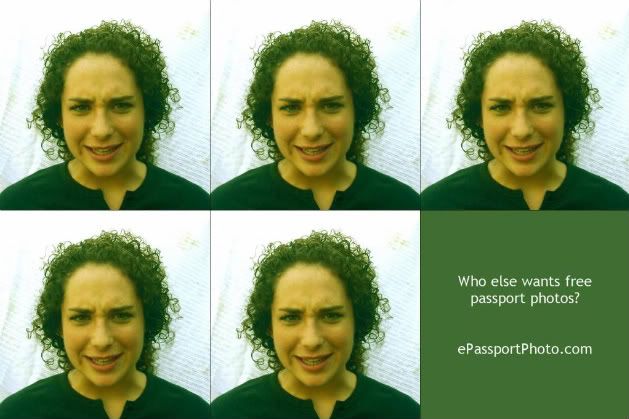 My sister, Kar, needs to get her passport renewed. I tried to take some photos of her, but she couldn't get her facial expressions right. This photo is my favorite...it's like she is saying, "what, why won't you let me into your country?"
Then, I took it to the extreme and turned the photo green.
Wanna make your own passport photo? Go
here
. It's really easy, just remember to click on the "do it yourself" option and "download for free".
You can then print it at home or send it to walmart/costco. If you do the latter, you'll have to re-save it as another title for it to work.