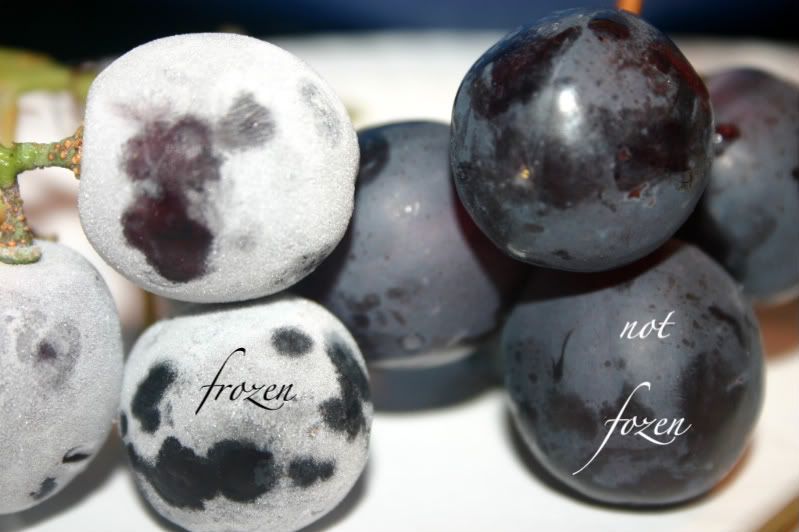 Recently, my sister started freezing our grapes at home (along with cherries) and they are so good.
(bonus...it reminds me of my grandma.)
Seriously, if you get the right type of grape...sweet...ripe...big (not small grapes)...thin skin...no seeds...red/purple...they can taste like sorbet. No joke!

Here's
a fun idea for kids and frozen grapes.