From
his invite
, you can see we had lots going on (for a 1 year old), but there were lots of kids, so it worked out great. It was actually pretty simple.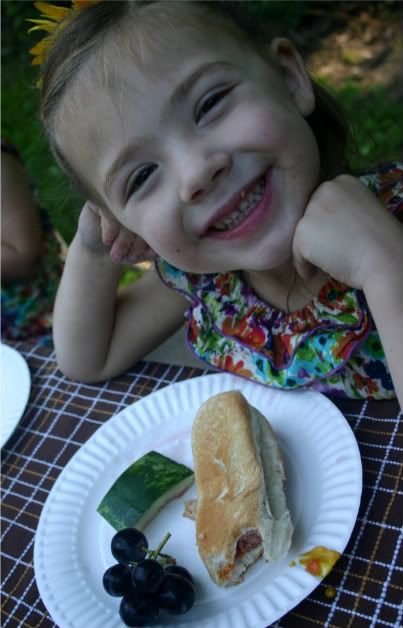 Dinner
(ie: hotdogs (Nathan's) over the campfire, watermelon, grapes, chips (Sunchips), fruit juice and water.)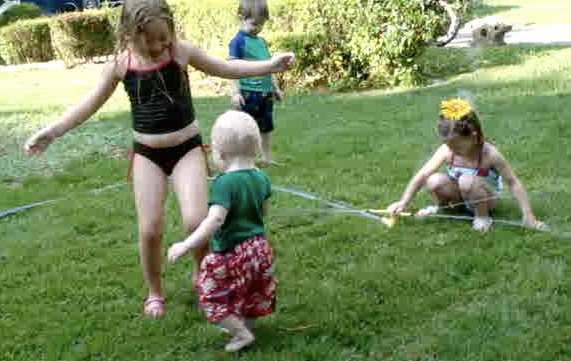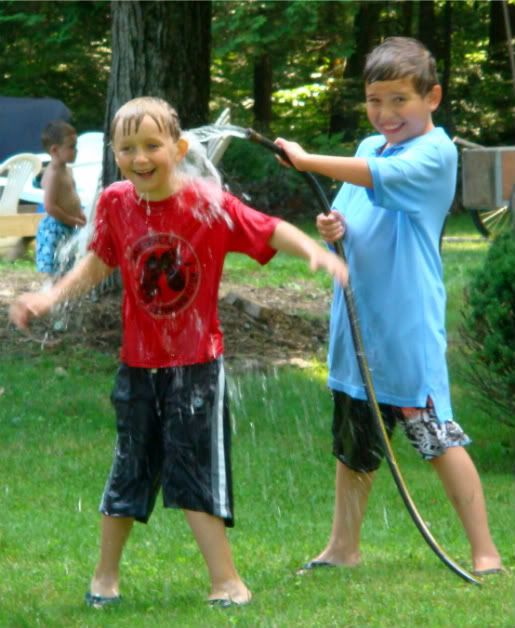 We had
sprinklers and water fights.
(I think I will always do this for O's birthday because it is so entertaining and practically free.)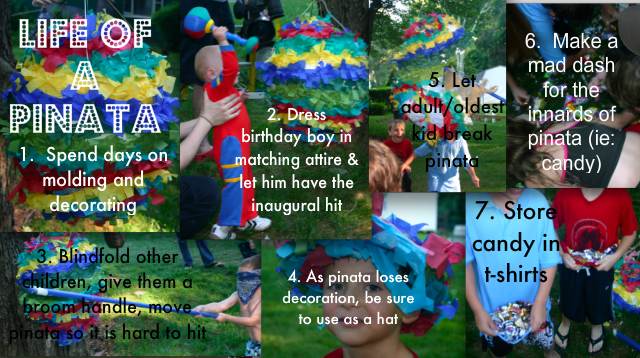 We had a homemade (by my lovely sister Kar)
pinata
full of candy. Stay tuned for a how to.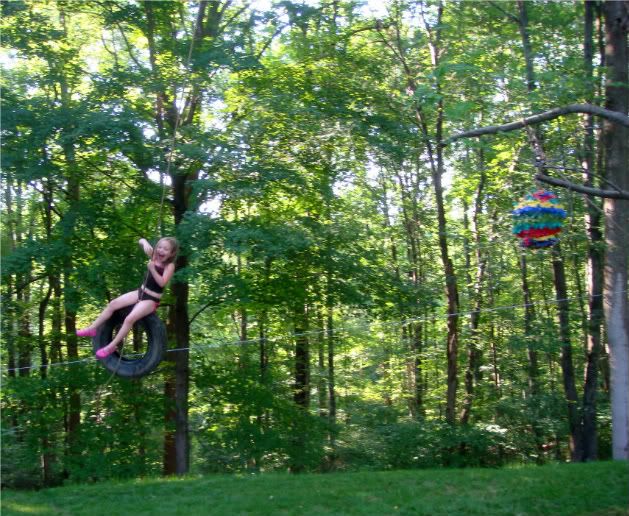 We had a
tire swing
that Pepe made from an old tire left in our house. You'll have to guess how he got the rope all the way up in the swing. Maybe Pepe will do a guest "how to" on this?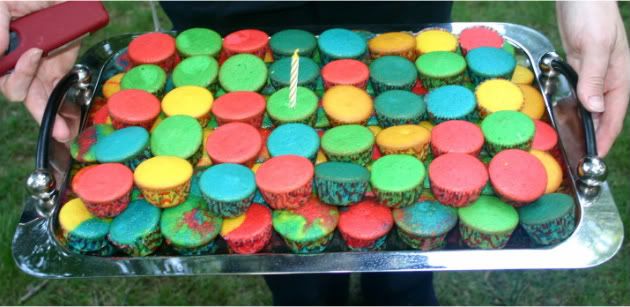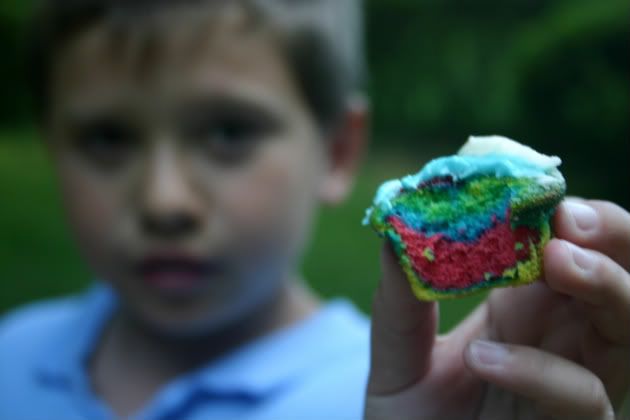 And lastly, we had
colorful mini cupcakes
(96 total,) which all got eaten!
I got lots of my ideas from other bloggers, so stay tuned in the coming days to see where I got my ideas from.